Shop a Selection of Flo-Tite Products
in Our Online Store
For Pricing & Application Assistance, Complete Our Request For Quote Form
Flo-Tite Inc. is a manufacturer of high quality ball valves and actuation equipment. Flo-Tite offers a complete line of high quality engineered ball valves for your most demanding applications. All valves are manufactured in strict adherence to internationally recognized standards and specifications. Products range from standard commercial type Ball Valves to high-pressure metal seated Control Valves.
Threaded Valves
Economy Valves
3 Piece Valves
Flanged Valves
Multi-port Valves
Specialty Valves
Direct Mount Valves
Actuators & Controls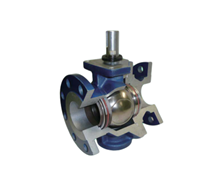 Shop a selection of our Flo-Tite products online.