We are filtration specialist. We can help you with most any filtration, separation, or purification application. From standard Plug & Play Systems to Fully Custom Systems we can provide you with a number of options to meet your filtration and purification needs.
We have a full-line of offerings – both Stationary and Portable – for any application, any size.  Contact us to have our technical staff provide free consultation.
Reverse Osmosis Systems (All Sizes)

Zero Liquid Discharge (ZLD) Systems

Self-Cleaning & Back-Wash Filtration Systems

Electrodeionization (EDI) Systems

Ultrafiltration (UF) Filter Systems with Hollow Fiber Membranes

Vacuum Dehydration Systems & Other 

Water Removing Systems

Oil Removing Systems and Oil/Water Separators

Pilot Plant Testing Systems (available for Rent)

Custom Filtration Systems: Complete systems for dialysis, ultrapure water, boiler feed water, USP grade water, water for Injectables (WFI), water reuse, dye recovery, ground water remediation, mobile water purification systems and many more.
Shop a Selection of Filtration & Purification
in Our Online Store
For Pricing & Application Assistance, Complete Our Request For Quote Form
Reverse Osmosis Systems (RO Systems):
We offer both Industrial and Commercial Reverse Osmosis Systems to fit all of your water treatment needs.  150 to 460,000 GPD (gallons per day) systems.  Standard stationary or Containerized and Portable.
Industrial:
K-Series RO System (28,800 to 460,000 GPD)

J-Series RO System (7,000 to 28,800 GPD)

PW-Series Packaged Water Purification System (1,800 to 9,500 GPD)
Commercial:
L-Series RO System (300 to 19,000 GPD)

HL-Series High TDS (total dissolved solids) RO System (300 to 19,000 GPD)

XL-Series Low Energy RO System (2,000 to 10,000 GPD)

Advantage Series (includes chlorine & sediment removal) RO System (350 to 10,000 GPD)

AA Series RO System (220 to 1,000 GPD)
Seawater RO / Desalination Systems:
S-Series Industrial Seawater RO System (2,000 to 100,000 GPD)

SY-Series Commercial Seawater RO System (150 to 10,000 GPD)

Maritime Series Seawater Desalination System (Maritime Watermakers) (150 to 1,600 GPD)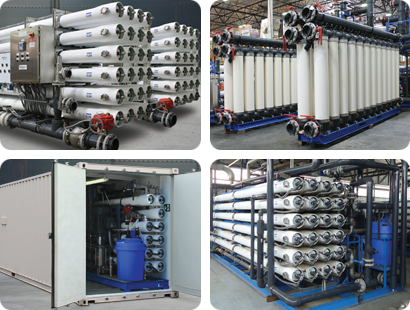 Ultrafiltration (UF) Systems:
These Ultrafiltration (UF) membrane treatment systems use UF Hollow Fiber Membranes and are designed to produce clean, purified water from various sources waters, including rivers, lakes, industrial ponds, secondary effluent, well water, and seawater. UF filtrate is used for drinking water, utility water, reclaimed water, food and beverage production, and pretreated source water for RO desalination systems. Skid Mounted or Containerized Mobile Units.
Low fouling membrane modules

Excellent filtration performance with high flux

High chemical resistance and temperature tolerance for effective membrane cleaning

Very fine nominal pore diameter (0.02 µm)

High removal efficiency of bacteria & viruses

Dead-end or concentrate bleed flow capabilities

Can be periodically back washed and air scoured to improve performance and extend operating life by removing the fouling layer

Simple, vertical, modular design allows low cost, compact systems

UF Outside-In or Inside-Out Configuration allows for less plugging and higher solids loading, higher flow area and easier cleaning

SS High pressure components, SS Pump

Touch Screen PLC Operation
Electrodeionization (EDI) Water Purification Systems:
EDI Series Electrodeionization Water Purification Systems are designed to polish the permeate from a reverse osmosis system. The quality of the product from these EDI systems will depend on the incoming feed water quality to the Electrodeionization System. Product quality up to 18 megaohms is possible with these systems.
The EDI System is superior to a conventional mixed-bed deionization system both in ease of operation and maintenance. In addition, no chemicals are used for regeneration.
The EDI Systems are modular, so they can be designed for various capacities and easily expanded when required.
EDI Systems are used in applications such as ultrapure water, USP grade water, water for injectables (WFI), and removing trace quantities of contaminants.
Oil Conditioning Systems: 
Oil/Water Separators

Vacuum Dehydration Systems

Membrane Dehydration Systems

Water Removal / Absorption Systems

Phosphate Ester / EHC Filtration Systems

Rental Units
Self-Cleaning & Backwash Filter Systems: 
FF Series Filtration Systems: Uninterruptable Self-Cleaning Filter System: Our automatic self-cleaning filtration systems are cost-effective, produce minimal wastewater, and will not interrupt your process flow during the cleaning cycle. These systems are dependable, low-maintenance, and a highly efficient way to provide sustainable solutions to our customers. No matter what your industry or what your needs we can save you time, water, and money.
Back-Wash Filtration Systems: Automated Filtration Systems with reusable filter elements.  Backwash or Back-flushing based on differential pressure.  Custom systems using bags, cartridges, screens, or spinning discs – depending on the application. Various micron ratings, pressures, and removal efficiencies.  Multiple technologies and solutions.
Zero Liquid Discharge (ZLD) System: 
Radically New Filter System that utilizes NASA derived, patented Advanced Nano Technology. Smaller footprint and much less expensive that conventional UF & MF filtration systems with No Waste-Stream, No Backwash routine, and No Need for Chemical Cleaning. Removes particulate and biological/pharmaceutical contaminations such as bacteria, viruses, and even DNA. Also removes Iron and other metals. Perfect for Bottle Water Producers, Demineralizer & Ion Exchange Protection, Make-Up Water, and any other application requiring clean, pure water.  Economical Pre-RO system that removes biological burden on RO membranes and extends on-stream life.
Nuclear Filtration Systems: 
Products for Nuclear Applications in PWR, BWR and PHWR nuclear reactors.  A broad range of standard and custom products includes cartridge filters, strainers, demineralizers, recombiners, separators, pressure vessels and engineered systems. Nuclear Rated vessels and systems, Nuclear Qualified vessels and systems, N-Stamp Vessels, and more.
Thermon / CCL Thermal Technologies, Inc.  3L Filters™ products exceed the most demanding nuclear filtration requirements for over 40 years.
Nuclear Quality Program Complies with:
• ASME NQA-1
• 10 CFR 50 Appendix B
• ANSI N45.2
• 10 CFR Part 21
• CSA N285.0
A few Nuclear Applications:
Boric Acid Filter US – APWR

Decontamination Filter CPR1000

Demin Outlet Filter and WLS After Filter AP1000

Filter Demineralizer

Hydrogen Recombiners

Ion Exchange Column

Laundry Rinsing Filter CPR1000

Mixed Bed Demineralizer Inlet Filter US – APWR

RCP Seal Injection Filter US-EPR

RCP Seal Outlet Filter US – EPR

Reactor Cavity Filter CPR1000

Reactor Coolant Filter US – APWR

Reactor Coolant/Makeup Water Filter AP1000

Resin File Filter AP1000

Resin File Filter AP1000

Resin Retention Filter CPR1000

Seal Water Injection Filter CPR1000

Seal Water Injection Filter US – APWR

Sealing Liquid & Seal Water Strainer US-EPR

Spent Fuel Pit Skimmer Filter CPR1000

Spent Fuel Pit Water Filter CPR1000

Steam Generator Blow Down Filter CPR1000

WLS Waste Pre-Filter AP1000

WLS Waste Pre-Filter AP1000
Contact us at 1-877-705-9864 or info@wtmi-usa.com for assistance.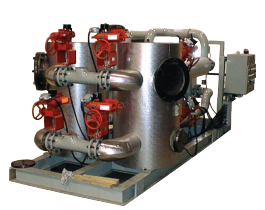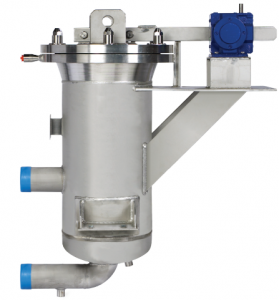 Shop a selection of our filtration & purification products online.