Analyzing, Monitoring, & Sampling
Liquid Analytical Products

Gas Analytical Products

Oil Monitoring & Sampling Products

Process Observation Products
For Pricing & Application Assistance, Complete Our Request For Quote Form
Liquid Analytical Products:
Industrial & Municipal Markets; High Purity Water applications, Boiler Water Chemistry, Drinking Water, and more; On-Line and Portable units. Memosens digital connection and communication protocol.  Power Generation, Water & Wastewater, Pulp & Paper, Chemical, Petrochemical, Pharmaceutical, Semiconductor, and Environmental industries.
Measurement Parameters: pH, Conductivity, Oxygen, Silica, Sodium, Turbidity, Chlorine, Iron, Lead, Hardness, Manganese, Phosphate … everything from Aluminum to Zinc.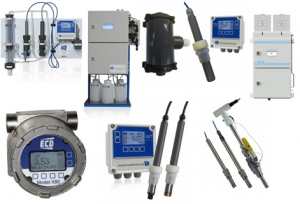 Gas Analytical Products:
A wide range of online analyzers, transmitters and portable meters for trace, percent and purity analyzers, transmitters, and monitors for Oxygen Analysis, Hydrogen Sulfide Analysis and Air Monitoring.  Most analyzers are outfitted with a comprehensive electronics package, USB flash drives and other advanced features.
Replacement Galvanic Sensors / Fuel Cell Sensors available for most manufacturers.
Most analyzers and sensors are in stock for fast shipment.
Measurement Parameters: Oxygen (trace, percent, purity); Hydrogen Sulfide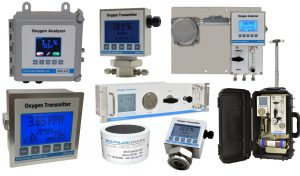 Oil Monitoring & Sampling Products:
Unique 3D Sight Glass:
4X Stronger than traditional sight glasses

High Impact Copolyester Construction

Stain Resistant
Condition Monitoring PODs: 
Detect machine faults faster with the Condition Monitoring Pod.

Multi-parameter inspection pod lets you quickly observe oil level, color and clarity, oil aeration and foaming, corrosion, varnish, wear debris and much more.

Quickly identify root causes and symptoms of failure that would have previously gone undetected
Process Observation Products:
Sight Glasses, Sanitary Fittings, and Sight Flow Indicators for Process Observation.
No. 1 selling fused sight glass. A unique combination of metal and glass formulas make METAGLAS sight glasses 4.5x stronger than comparable products. METAGLAS meets stringent quality standards such as DIN 7079, DIN 7080, ASME BPE-2005, and ASTM E438, and it is approved for USP Type I use.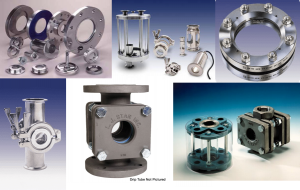 Shop a selection of our analyzer, monitoring, & sampling products online.