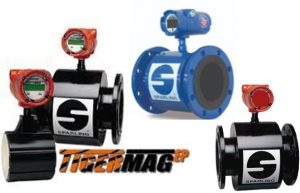 For more information on all of our Sparling products Contact Us Today!
For Pricing & Application Assistance, Complete Our Request For Quote Form
Sparling Instruments established line of electromagnetic and propeller flowmeters have been proudly made in the United States for over 100 years. Our quality American craftsmanship continues to provide cities and businesses across the Americas with the best in fluid flow measurement technology.
Electromagnetic Flow Measurement
Sparling Instruments' TigermagEP™ electromagnetic meters are robust and versatile available in several configurations. These meters excel in measuring the flow of conductive liquids in full, closed pipes. With a wide variety of liners and electrodes, including 'Hot Tap' removable style, the TigermagEP™ can be utilized in many varied applications including water, agricultural irrigation, raw sewage, activated sludge, wastewater, pulp and paper, and mining. With its vertically integrated manufacturing facility, Sparling is easily able to manufacture meters for high temperature and high pressure.
Propeller Flow Meters
Sparling's line of propeller flowmeters supplies an economical way to measure cold water in agricultural and municipal environments. Direct Drive & Electronic Drive. Open Flow and Saddle Flow.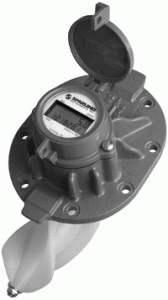 To learn more about our Sparling products Contact Us Directly.