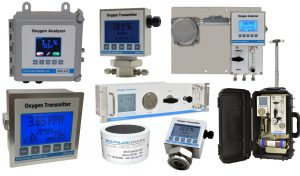 For Pricing & Application Assistance, Complete Our Request For Quote Form
Gas Measurement & Analytical Solutions
Southland Sensing Ltd. designs, manufactures, and assembles advanced sensors and innovative analytical instrumentation for a worldwide customer base.
Industrial Gas Analyzers:
Southland Sensing Ltd. produces and packages a wide range of online analyzers, transmitters and portable meters for trace, percent and purity oxygen analysis. SSO2 analyzers are outfitted with a comprehensive electronics package, USB flash drives and other advanced features.
Direct Sensor Replacements: Replacement Galvanic Fuel Cell Oxygen Sensors
Southland Sensing Ltd's manufacturers a direct fit replacement for competitive analyzers. Similar to replacing a battery in a flashlight, simply remove the existing oxygen sensor and install the SSO2 equivalent.  Direct replacements for Teledyne Analytical Inc. (TAI) Sensors; GE (Panameterics) Sensors; Advanced Micro Instruments (AMI) Sensors;  Advanced Instruments Inc (AII) Sensors and others
Better Performance, Longer Life, Lower Price.
Most analyzers and sensors are in stock for fast shipment.  Contact us for other configurations, models and sensors.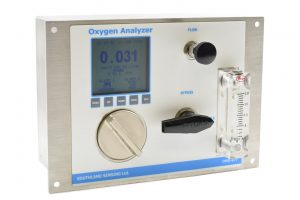 To learn more about Southland Sensing Ltd. products Contact Us Directly.