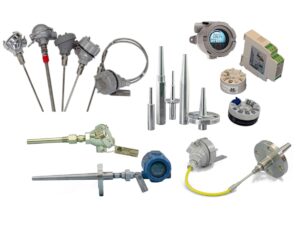 Get the JMS Temperature Solutions Catalog
For Pricing & Application Assistance, Complete Our Request For Quote Form
JMS Southeast
Temperature Measurement & Control
JMS Southeast designs and manufactures a complete line of high-quality standard and custom temperature sensors including thermocouples, RTDs and thermowells as well as a wide selection of temperature accessories.
Quality Temperature Sensors for all you Temperature Measurement & Controlling needs.
Throughout the manufacturing process, JMS includes quality inspections. JMS's Quality Control Department conducts the final quality inspection on 100% of all sensors. JMS ensures strict compliance with customer required specifications which may include those of ASTM, ASME, NIST, ANSI IEC, and ISA among others.
JMS Southeast is ISO 9001 certified through Underwriters Laboratories Inc. File #A6759, so all their operation procedures and work instructions are in compliance with the ISO 9001 standard.
The JMS Calibration Program complies with ISO 9001 / OSHA PM 1910 and is NIST Traceable and provides quick and easy temperature sensor configurations.
JMS Southeast is proud to offer dependable solutions for its customers.
Contact us today for expert temperature solutions.
Thermowells & Protection Tubes
Sensor / Thermowells Assemblies
For Application Assistance contact us at 1-877-705-9864 or info@wtmi-usa.com
To learn more about JMS Temperature products Contact Us Directly.